The "Diary of an African & Druze-American Family Reunion" may be gone but I still want to shout out our notable & really cool cousins. Enjoy!

Robert Weldon Lawrence "P-51 Bob", June 1922-Nov. 2007 (Great-grandson-in-law of Mary & George Welburn)
Robert Lawrence was a Tuskegee Airman and flew 33 combat missions in World War 2. He was named a
Santa Fe Living Treasure in 2001
and received the Congressional Gold Medal in April 2007 with the other surviving members of the 332nd Fighter Corp. Robert was the husband of our late cousin Mary Elizabeth Rickards-Lawrence, who met him as she served as an Air Force nurse.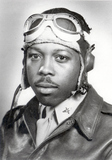 John Henry Stanford "Sonny", Sept. 1938-November 1998 (Great-great-grandson of Mary & George Welburn)
John served 30 years in the US Army and retired as a Major General. In his 2nd career began in 1995 when he became the 1st black Superintendent of Seattle Public Schools. His amazing
life
was cut short by leukemia. He is the author of
Victory In Our Schools
.
General Stanford Elementary School
in Fort Eustis, VA is named in his honor as well as John Stanford International School in Seattle.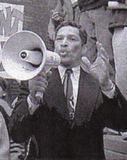 Bryan Clark ___________________________________ (Great-great-great-grandson of Mary & George Welburn)
Bryan is a wonderful vocalist who specializes as a singing impressionist. With a passion for classic music he pays homage to Nat King Cole, Frank Sinatra, Ray Charles, Sammy Davis Jr., Tony Bennett, Tom Jones, among other greats. On
his website
you can listen to his beautiful voice, purchase his CD, view his upcoming tour schedule, and join his fan club mailing list.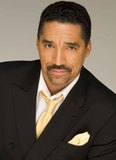 Carolyn Stanford Adams __________________________ (Great-great-grandaughter of Mary & George Welburn)
Carolyn has performed with major opera companies, symphony orchestras, & as a recitalist throughout the United States & Europe. She began her career in summer stock with the Long Island Music Fair, Valley Forge Music Fair, and on Broadway in "Jamaica" with Lena Horne, Ricardo Montalban, and Ossie Davis. Fluent in German & Italian, Carolyn is currently a Professor Emeritus of Voice and also
acts/models
.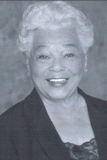 Sheilah Vance ____________________________________ (Great-great-great-grandaughter of Mary & George Welburn)
Sheilah is a published author and creator of
The Elevator Group
. Her first novel
Chasing the 400
was released in 2006. Set in the 1950's it is the story of 2 African-American siblings from the Main Line trying to acheive their dreams despite conflicts from Philadelphia's Black Burgeoisie.
Purchase it
here. Her second novel
Land Mines
will be available in January 2009.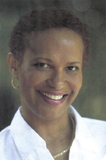 James Vance Jr. "Jim/Jimmy" _____________________ (Great-great-great-grandson of Mary & George Welburn)
Jim has been an anchor at NBC's WRC-TV 4 in Washington, DC since 1972. He is the winner of 17 Emmy awards and was inducted into the National Association of Black Journalists Hall of Fame in 2007. This is a
hilarious video
of Jimmy losing his composure on set. It has famously made its rounds at YouTube. This
clip
reporting on the music industry is slightly more serious.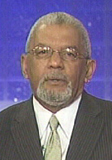 Ed Welburn Jr. ______________________________ (Great-great-grandson of Mary & George Welburn)
Ed is literally THE MAN at General Motors. He is the Vice President of Global Design. Enough said. You can listen to his interview with
Tavis Smiley
or view him in this extended
Cadillac commercial
. Everyone has probably already seen it. There are other instances of cousin Ed on YouTube.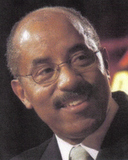 Cydnee Welburn _______________________________ (Great-great-great-granddaughter of Mary & George)
Cydnee is an up & coming actress. She is most known for her co-hosting role on public television's
Real Simple
. In July '07 Cydnee began her off-broadway run in
My First Time
at New World Stages Theatre. The show runs through August 2008. Visit
her website
to see clips of her work and her resume.